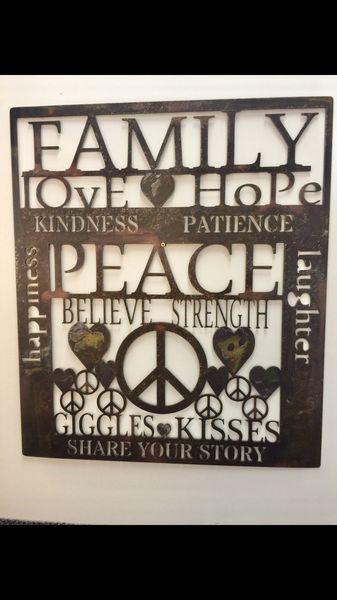 Family sign- Peace
Family sign- Peace. Available also in Love or Faith, shown separately.
Also available personalized for an extra charge.If only replacing words in the solid areas such as where Share your story is, choose custom and replace words of your choice for listed price.
Please specify color. Shown in bronze.
22" x 24"