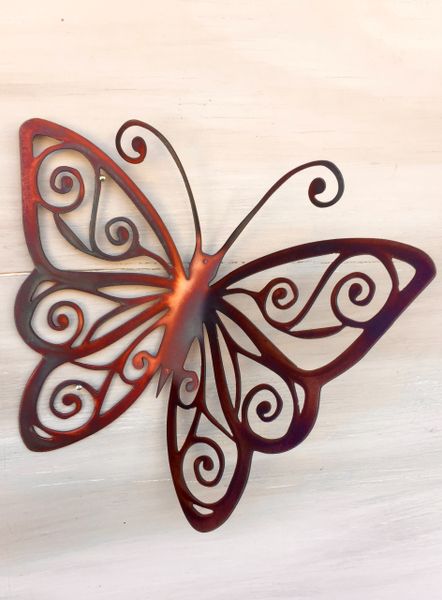 Butterfly- Filigree
This beautiful filigree butterfly looks best in the mixed/artists choice patina. It is typically a copper and blue halo with accents of others. 
There are 2 sizes available, and comes with a drilled hole and nail for hanging. It is also available with crystal under the crystal section.
Looks great in a n arrangement showcasing more that one!
Dragonfly available under its own item.
Please indicate color and small or large.